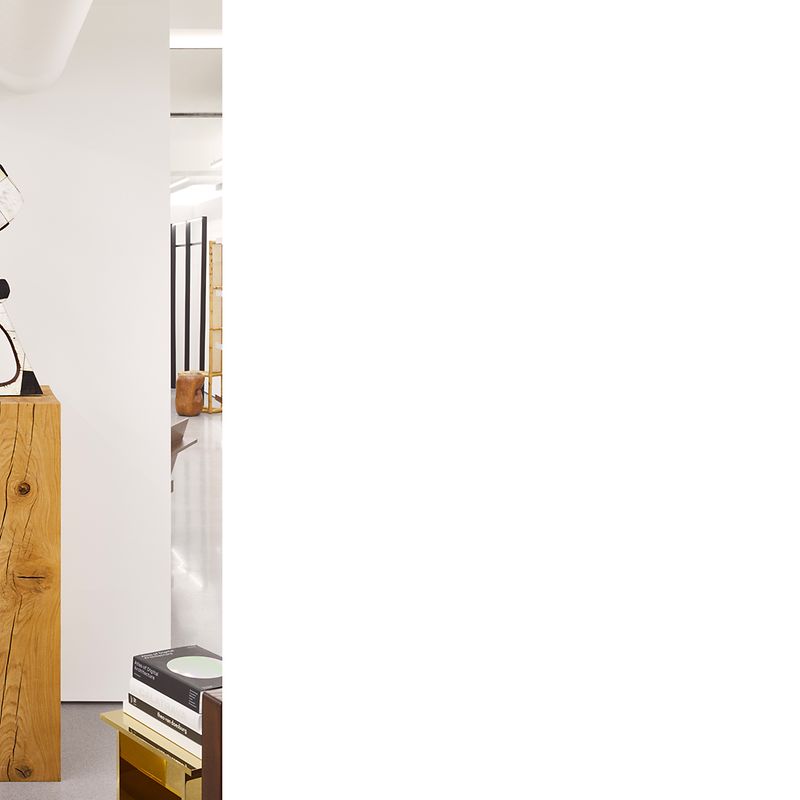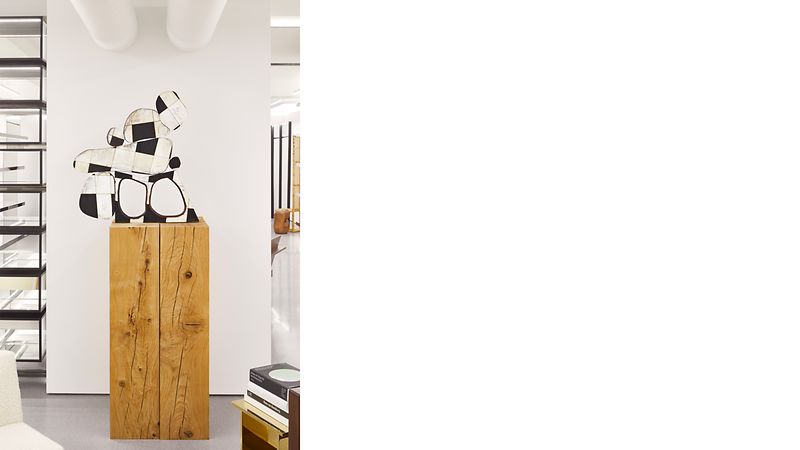 MEL KENDRICK
NEW BOND STREET LONDON

A PREEMINENT AMERICAN SCULPTOR, KENDRICK'S THOROUGHGOING PRACTICE HAS INVOLVED THE USE OF CAST BRONZE,
CONCRETE, A VARIETY OF WOODS, RUBBER, RESIN, AS WELL AS INVESTIGATIONS WITH CAST PAPER. KENDRICK ADDRESSES
PHILOSOPHICAL, CONCEPTUAL, AND FUNDAMENTAL QUESTIONS AROUND SCULPTURE: NAMELY, THE RELATIONSHIP BETWEEN
THE OBJECT AS WE EXPERIENCE IT AND THE CLEARLY EVIDENT MEANS BY WHICH IT WAS CREATED.
MEL KENDRICK (B. 1949, BOSTON, MA) IS CURRENTLY THE SUBJECT OF A MAJOR RETROSPECTIVE AT THE ADDISON GALLERY OF AMERICAN ART IN ANDOVER, MA, TRAVELING TO THE PARRISH ART MUSEUM, WATER MILL, NY. HE HAS BEEN INCLUDED IN NUMEROUS SIGNIFICANT SOLO AND GROUP EXHIBITIONS INTERNATIONALLY, BEGINNING WITH HIS SOLO DEBUT AT ARTIST'S SPACE, NEW YORK, IN 1974. IN 1984, HIS WORK WAS INCLUDED IN THE THE INTERNATIONAL SURVEY OF PAINTING AND SCULPTURE AT THE MUSEUM OF MODERN ART AND THE FOLLOWING YEAR IN THE WHITNEY BIENNIAL. IN 2009 KENDRICK WAS COMMISSIONED TO CREATE FIVE MONUMENTAL CEMENT SCULPTURES FOR MADISON SQUARE PARK.
"2 HOLES", 2017
PLASTER & EBONIZED MAHOGANY