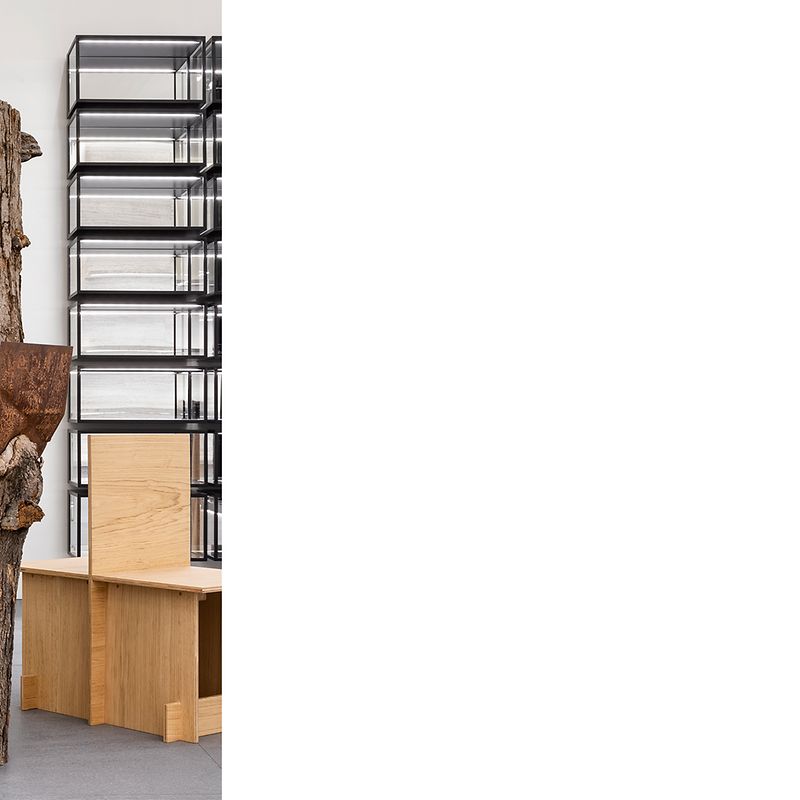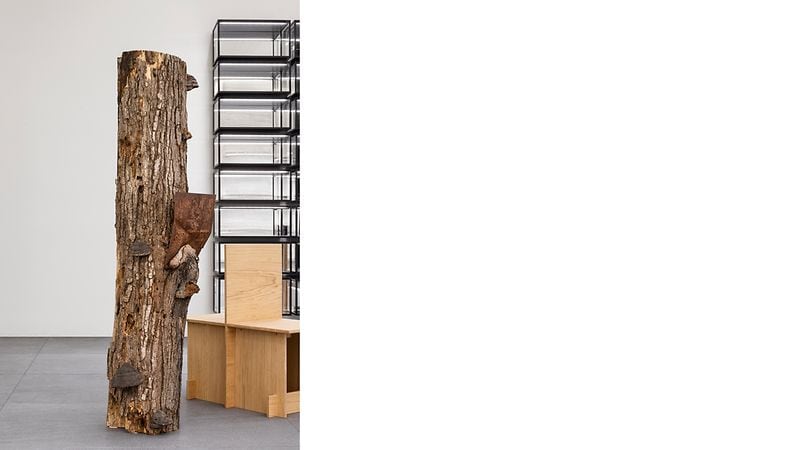 CHARLES HARLAN
NEW YORK SOHO 
 
"TREE", 2018 WOOD, STEEL
CHARLES HARLAN IS A BROOKYN-BASED ARTIST WHO USES OBJECTS ASSOCIATED WITH INDUSTRY AND LABOR SUCH AS STEEL PIPES, STONE, WHEELBARROWS, AND FISHING BOATS AS READYMADE SCULPTURAL OBJECTS. THESE EVERYDAY ITEMS ARE GIVEN NEWFOUND AESTHETIC VALUE, UNDERMINING GIVEN CONVENTIONS OF WHAT EXACTLY CONSTITUTES A WORK OF ART. OUTSIDE OF THEIR ORIGINAL CONTEXTS, THESE INDUSTRIAL OBJECTS CONJURE QUESTIONS ABOUT THEIR ORIGINS AND THE CIVILIZATIONS THAT HAVE RELIED ON THEM.
CHARLES HARLAN WAS BORN IN 1984 IN THE SOUTHERN STATE OF GEORGIA, WHERE HIS MOTHER OWNS A HARDWARE STORE. HARLAN GREW UP WITH AN APPRECIATION FOR BASIC TOOLS, BUILDING MATERIALS AND THEIR RELATIONSHIP TO HUMANITY. RECENT SOLO EXHIBITIONS INCLUDE TIF SIGFIDS IN ATHENS, GEORGIA, THE ATLANTA CONTEMPORARY, ALSO IN GEORGIA, KAYNE GRIFFIN CORCORAN IN LOS ANGELES, JTT IN NEW YORK, CARL KOSTYÁL IN LONDON, UK, RODOLPHE JANSSEN IN BRUSSELS, AND PIONEER WORKS IN NEW YORK. RECENT GROUP EXHIBITIONS INCLUDE MARLBOROUGH GALLERY IN NEW YORK, M WOODS IN BEIJING, AND THE ATLANTA CONTEMPORARY ART CENTER IN ATLANTA, GEORGIA.
67 WOOSTER ST
NEW YORK, NY 10012