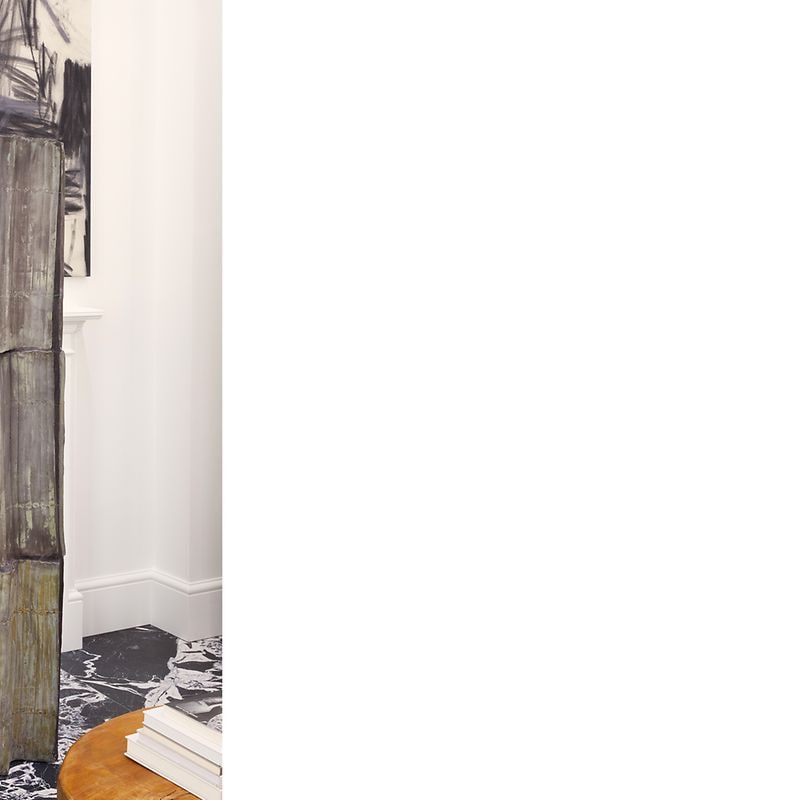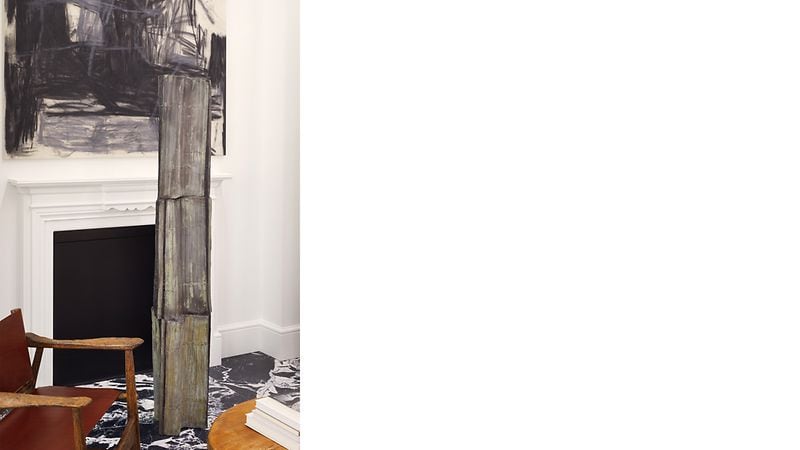 ANNE LIBBY
NEW BOND STREET LONDON

BORN IN 1987, LOS ANGELES, CA LIVES AND WORKS IN LOS ANGELES, CA.
INSPIRED BY THE VISUAL SEDUCTION OF THE INDUSTRIAL SUBLIME, ANNE LIBBY'S WORK CREATES UNEXPECTED NEW FORMS BY SUBVERTING AND REINTERPRETING THE SIGNS AND SYMBOLS OF POWER AND CONTROL CREATED BY CONTEMPORARY CORPORATE SPACE. SKYSCRAPERS, GLASS CURTAIN WALLS, CIRCUIT BOARDS, HIGHWAY INTERCHANGES AND OTHER URBAN INFRASTRUCTURE ARE CANNIBALIZED AND REPURPOSED IN HER FREESTANDING SCULPTURES AND HYBRID WALL WORKS. LIBBY'S PROCESS BEGINS AS A DISSECTION OF INDUSTRIAL AND HOUSEHOLD MATERIALS — SURFACES OF PLASTIC FURNITURE ARE PEELED AWAY TO A CLEAN GRID OF HOLLOW BITS THAT REINFORCE STRUCTURE. THE ORNAMENTAL ASPECTS OF LIBBY'S WORK RECALL THE BIOMORPHIC TENETS OF ART NOUVEAU. LIBBY'S HIGHLY SPECIFIC MATERIAL CHOICES SUCH AS ALUMINUM, CERAMIC, AND POLYESTER SATIN GIVE FORM TO HER INTEREST IN THE INTERACTION BETWEEN THE MAN-MADE AND THE NATURAL WORLD. SEEN TOGETHER, LIBBY'S ARCHITECTONIC WORK CREATES AN IMMERSIVE ENVIRONMENT THAT REFLECTS THE DIZZYING AND SPECTACULAR EFFECTS CREATED BY OUR TECHNOLOGICALLY ADVANCED SOCIETY, FORESHADOWING OF UTOPIAN, OR POSSIBLY DYSTOPIAN, LANDSCAPES THAT MIGHT AWAIT US IN THE NOT TOO DISTANT FUTURE.
"TOTAL PARTIAL ANNULAR", 2020
GLAZED CERAMICS, IRON, SAND